AFTER THE EARTHQUAKE-TO N.Y.
AFTER THE EARTHQUAKE-TO N.Y.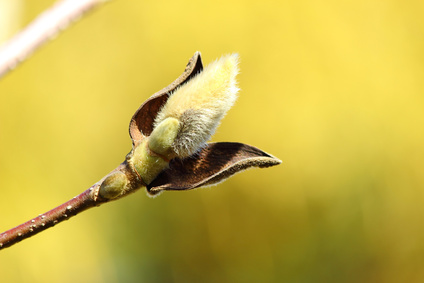 March 19th, clear skies,
The wind changes direction,
Bringing warmer air from the southwest-
I venture out into the garden.
On the branches of the white magnolia tree,
Buds-
Pregnant,
Glistening in the sunshine.
I stand beneath the tree.
On impulse reaching out,
I take a bud on the tip of a lower branch
And hold it between my fingers.
Like a green bullet
Enveloped in soft gray fuzz,
The flower embryo lies still, waiting,
Perfectly at peace!
Yes, the tree
Has guarded its precious buds
From winter's cold,
All to adorn its branches
With pure white flowers in spring.
When nature's energy nurtures Life
It works like this,
Gently.
This very same energy unleashed
Earth and sea,
Acting abruptly,
With violent force,
And so many human lives along its path-
For those of us who remain,
Let us accept the duality nature presents us-
Awesome power
Along with tenderness.
Accepting, let us open our hearts.
Thus has humanity
Endured hardship and calamity,
Survived.
For our highest purpose
In living
Is to blossom.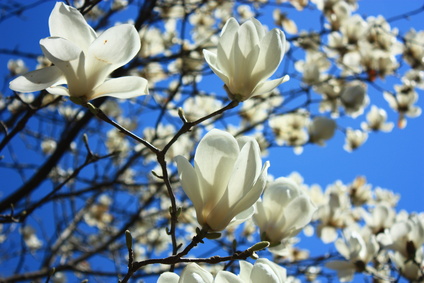 KAJIMA SHOZO
Translation by Megan Husby
Kajima Shozo, a Taoist artist and poet, has been widely published in Japan. He is especially known for his fresh and inspired Japanese translations of Lao Tzu and for the best-selling original book of poetry Motomenai. Born in 1923 in Tokyo, Kajima now lives and works in the Ina Valley of the Japanese Alps.
Megan Husby has made her home in the Yatsugatake mountains of central Japan for the past decade. A native of Montana state, she has a degree in Japanese Studies from the University of Montana and is active as a translator and teacher.